How to Change Hotstar Password: One of India's most popular streaming services is Hotstar. It has a wide library of content, including TV shows, movies, live sports, and news broadcasts. Hotstar is a popular streaming service in India, yet it has some flaws that I shall discuss.
Many websites and YouTube videos appear to be promoting free Hotstar Premium cookies as well as free Hotstar Premium accounts and passwords. Isn't that fantastic? However, there is a catch. Typically, these credentials are stolen from another user. If you're a Hostar user who's having trouble playing videos, you should change your password right away.
How to Change Hotstar Password
Keep in mind that each user account on Hotstar is limited to one simultaneous stream. It's possible that the error notice displayed above is due to the fact that you haven't closed a previous video. If it doesn't work, you'll need to change your password.
You can also email Hotstar at premium@hotstar.com if you don't want to change your password. The error should be resolved if Hotstar staff clears the session from the backend. However, it's still a good idea to change your password because if it's stolen, someone might use it to log back into your account.
Hotstar's most typical error message is as follows: "This account has been asked to provide more than one premium video. Close any other videos you're watching and try again."
Because consumers can't see which devices are using their Premium account or sign out of all devices, as other streaming services allow, the only recourse is to change their password.
How to change Hotstar password for Mobile Phones: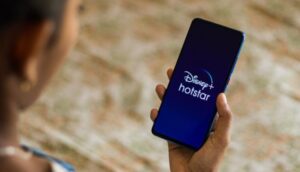 Launch the Hotstar app on your smartphone.
Now, in the upper left corner, press the menu button.
Then, at the top of the menu, tap on My Account.
After that, select Change Password.
On the email address used to register your account, you will receive an email with a password changing link.
Change your password by entering your email address and tapping the Change Password button.
Finally, confirm the new password.
To change your Hotstar password on a computer, follow these steps:
Log in to your Hotstar account.
Select My Account from the drop-down menu.
From the drop-down option, choose Change Password.
There will be a pop-up notification box. Open your Hotstar-registered email account by clicking the Ok, Got It button.
Now, in the email, click the Change Password button.
You'll be taken to a page where you may change your password. Type the New Password, and then confirm it by typing it again under Confirm New Password.
Then, on the Update button, click.
To return to the login screen, click the Launch Disney+ Hotstar button.
Conclusion
I touched over all of the common issues of How to Change Hotstar Password that users encounter when changing their passwords.
If there are any doubts left, please let me know in a comment and I will gladly fix your problem there.
I hope this has been of great assistance to you. Share with your loved ones and friends.